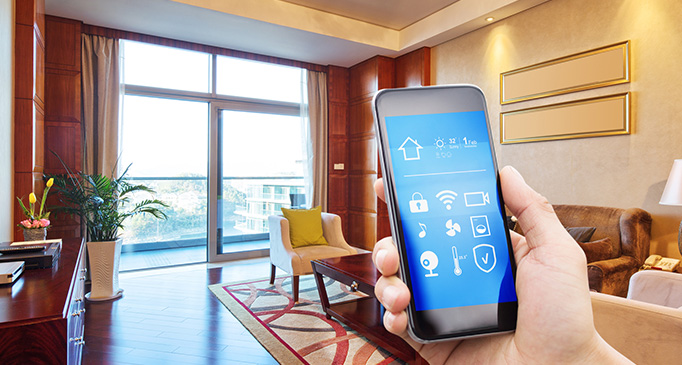 Explore The Features Of A High-Tech Home Security System In Lancaster
Would you appreciate being able to inspect real-time video from outside cameras or lock your primary entrance from wherever you are with your cell phone? By virtue of the arrival of wireless technology and automation, these kinds of activities are now a possibility. Gain insight into what a high-tech home security system in Lancaster is able to do and explore how you can add convenience and safety to your life.
Access Your Lancaster System From Any Location
One of the trademarks of modern, high-tech security for homes is remote access and control. You are able to access your system and its devices from any location utilizing a home security app on your mobile device. Features like a doorbell camera will not only allow you to observe who's in front of your door but also talk with them via bi-directional audio. Need to open the door to let a cleaning crew in? No problem. You can effortlessly deactivate smart door locks from your phone.
Revel In The Advantages Of Automation
Enhanced convenience, security, and even energy conservation are all possible when you use your system's automation capabilities. Here is a sampling of the great things you are able to do:
Secure your entrances automatically. You could even have them lock when it's time for bed or when leaving for work.
Schedule your smart thermostat to update settings at certain times. You can set your thermostat to 75 degrees when your home is empty and set it to revert to the standard 72 before your children come home from school. This is an excellent way to cut expenses and lessen energy usage.
Put smart lights on a schedule. When it appears that family members are inside, a property is not likely to be a target of thieves. You may arrange for smart lights to illuminate at specific times and even incorporate more than one schedule so it seems more random. This is a worthwhile feature when your family away on vacation.
Set devices to work together. Boost safety and dissuade crime by having interior lights illuminate when suspicious activity is observed by outdoor surveillance. In addition, you might have your front door unlock when a smoke detector is triggered, helping you depart swiftly.
Add Convenience With Vocal Directives In Lancaster
Wireless access and home automation are fantastic tools, but you may take things a step further with choices like vocal directives. The smart speaker your family enjoys can be connected to components like thermostats and lights. Feeling a little overheated while making dinner? Just verbalize a command to lower the temperature. Too dark when returning home from the store? Switch on smart bulbs with a simple spoken instruction.
Initiate Automation Through Geofencing
You can even have smart components adjust in response to your smartphone's whereabouts. This is done through geofencing technology. In essence, a virtual fence is created around your property at a distance you want. You could decide on a radius of one or two miles. As your phone moves into that zone, you can have your thermostat automatically adjust so your interior is nice and comfortable when you arrive. You could also have lighting turn on or locks deactivate as you cross the virtual fence.
Ready To Install High-Tech Security For Your Lancaster Home? Contact Secure24 Alarm Systems
If you're ready to bring a new level of convenience and safety to your life, contact Secure24 Alarm Systems and design your own high-tech home security system in Lancaster. Call (717) 256-1587 today to talk to our experts..