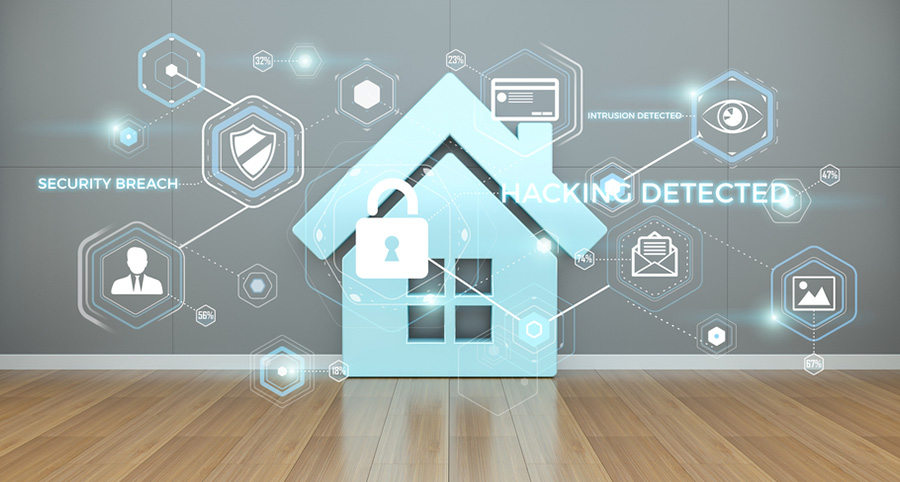 Is There A Reason To Worry About Smart Home Hacking In Lancaster?
In various ways, smart tools like surveillance systems and video doorbells have enhanced our security. We are able to receive notifications whenever a visitor arrives at our front door, and we may even have video clips delivered to us when suspicious behavior is found. Having components we may communicate with through the internet warns us of potential threats instantly. But there is one main disadvantage. The quick access that keeps us connected is also creating a pathway for hackers.
Even though you shouldn't lose sleep worrying about smart home hacking in Lancaster, you need to be aware of the potential safety issue and implement a plan to avoid it.
How To Protect Yourself From Smart Home Hacking
It would appear that practically everything is linked to the internet today - home security devices, televisions, and even your home appliances like ranges and fridges. The drawback is that this creates more opportunities for hackers to break into your network. Even so, you don't need to eschew wireless home defense systems or other smart devices. Alternatively, abide by these tips and take steps to keep invaders away from your network.
Create strong passwords: This is a must for all accounts, especially your home Wi-Fi. Use uppercase and lowercase and a blend of letters, numbers, and acceptable special characters. Don't use birth dates, full words, or other options hackers may easily determine. A password creator will provide something absolutely random and a password management tool can aid you in keeping tabs on your different accounts.



Avoid default settings: When setting up that new router, it will probably come with a preprogrammed password to get you started. Don't forget to update it. Hackers may have these default settings too. Establishing your private network and router properly from day one will go a long way to keeping you secure.



Consider a separate network: Why include your smart fridge, your home security components, and your work laptop on one network? Most routers allow you to set up a distinct guest network. Take advantage of it and protect important data present on your phone, desktop, and laptop.



Consider installing a firewall: Firewalls aren't just for business settings. They can also be used on private network. Firewalls will pay close attention to what's happening on your network and thwart suspicious activity. You could opt for a router with an integrated firewall.



Use the latest encryption standards and security protocols: If you have a recently manufactured router, you will likely be able to incorporate WPA3, the most up-to-date wireless security protocol. If that's not an option, WPA2 with AES encryption will be sufficient. You need to install home security devices that protect with 128-bit or higher.



Make sure software and firmware is updated: Keep your firmware and software on the most recent version for all equipment, which includes your integrated surveillance units. In some cases, these updates will address known issues and tighten up your network security.
Be Cautious of Shoddy Smart Home Equipment In Lancaster
Name brands like ADT and Amazon have reputations to maintain and will quickly make an effort to rectify a security issue in their equipment. Other off-the-shelf options may not be quite as diligent. Getting your video cameras, smart thermostat, video doorbell, and additional items from a single supplier like ADT is the right move. And deciding to have all of your equipment connected at the same time will help ensure proper integration, performance, and security. It's also good to know that ADT Command, your centralized touchscreen, employs two-way encryption when communicating with your connected devices.
Customize Your Own Lancaster Home Defense Package
Since you now have more knowledge on how to keep your wireless network secure, you're ready to get started on your own home defense system in Lancaster. The security professionals at Secure24 Alarm Systems will help you create the right package for your family. Call (717) 256-1587 or fill out the form to upgrade your home's protection.