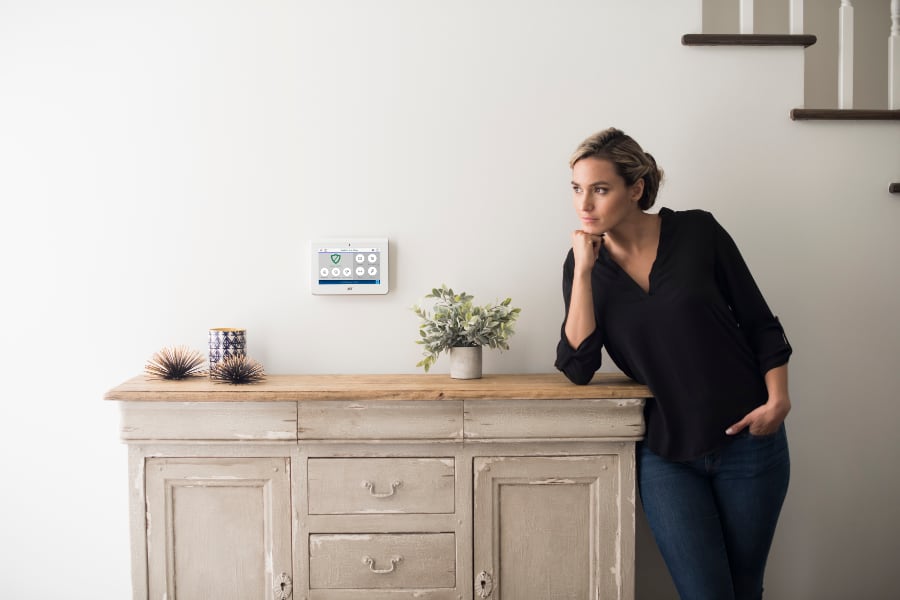 What Happens When Your Home Security Alarms Go Off In Lancaster?
A residential security package should defend your property. But what happens when your home security alarms go off in Lancaster? What are the right steps to take to ensure you and all your family members are taken care of?
Your first priority is to avoid panicking. You should understand that your 24-hour monitoring experts are always standing by to assist. Then take the steps described below to be ready for any urgent situation.
Our 24-Hour Specialists Are There For You
A 24-hour monitoring agent is instantly notified as soon as your Lancaster home security alarms go off. Once an agent is informed, they will reach out to you without delay to determine what caused the alarm. Your system may trip due to a range of emergencies, including:
Break-in

Smoke

Flood

False alarm
In cases when your system was set off by accident—like not remembering that your sensors are switched on when you open a window— an agent will contact you and figure out if you need help. Supply them with your proper code, and they will turn off the alarm.
In a true emergency, the monitoring agent will dispatch your local emergency services, including firefighters, EMS, and law enforcement, to your property. They can also serve as your proxy in the event nobody is home. Your dedicated monitoring staff also can apprise emergency services on which entry sensor was triggered, increasing their preparedness for what might be a dangerous situation. The monitoring expert will maintain a connection with you to keep you composed and let you know what to do next.
Steps to Take if Your Alarm Goes Off In Lancaster
Waking up in the dead of night to an alarm echoing through your house is understandably frightening—especially if you have no idea why it's happening. The smartest thing you should do is remain calm and take the following actions:
Before anything else, get somewhere safe. Collect your loved ones in an expeditious manner and get into a secure room in the house or leave the premises entirely. It's typical to have an urge to confront the emergency by yourself, but this is not the best course of action. Alternatively, put a priority on trying to keep you and your loved ones protected and let the trained personnel resolve the issue.
Secondly, use the smartphone's convenient security app to keep in touch with your monitoring agent. They'll notify responders who will be on their way to your home in a flash.
Lastly, keep a persistent line of communication with your monitoring team and emergency responders. You have the ability to be conferenced in, so representatives of each team are sharing information. Conversely, if it's not possible to get a direct call to your emergency providers, get notifications through text messages. Even in false alarm situations, it's smart to keep adequately communicating to all parties so you will be prepared should an actual problem occur.
Get Protection For All Types of Emergencies in Lancaster with Secure24 Alarm Systems
From burglary attempts to flooding, Secure24 Alarm Systems ensures you and your family are completely protected. With 24/7 monitoring, smart locking systems, and a range of sensors, your home will turn into the safe haven it's supposed to be. Create a comprehensive home security solution by completing the form on this page or dial (717) 256-1587 to get started.